$35 — Canvas Class 
Amaze yourself with your very own Masterpiece.  You are welcome to bring food/snacks/sweets/treats/soft drinks, paper products/cups and we will provide great music! You may arrive up to 30 minutes before the scheduled class time.  Each class is professionally instructed and packed full of FUN!
COVID19 Statement and directives — Face masks are REQUIRED, no exceptions.  Social Distancing is REQUIRED.  Customers that do not have a mask, will be able to purchase one in the options below.  The artist wears a face mask the entire time and social distance herself.  Upon arriving, the artist will have you sign in, verify the redemption of any groupons, provide you with hand sanitizer to sanitize your hands, and take your temperature using a non-touch thermometer.  If you have a fever, you will not be able to stay and must email us to work out a reschedule. Refunds are not permitted.  Studio classes are reduced to more than 50% capacity to allow adequate spacing between tables and seatings.
RULES / REQUIREMENTS (No exceptions)
Late arrivals beyond 30 minutes will forfeit their registration with no option to reschedule or refund.
All children under the age of 17 must be accompanied by a parent or adult that is also painting.
Late arrivals beyond 30 minutes will forfeit their registration with no option to reschedule or refund.
All guests must be paying participants.
Sharing is not allowed.  All guests must paint their own Masterpieces.
No outside crafts allowed in any public and private session.
All children 10 and younger must be accompanied by an adult to the restrooms, studio sink, and drying stations.
---
ABSOLUTELY All sales are final with NO REFUNDS.  Same-day cancellations CANNOT BE RESCHEDULED    On the day of the event we have already completed our preparations and expended supplies and labor; these supplies and labor must be paid.  We are a VERY SMALL business and are not in the position to pay for a second class due to same-day cancellations or no-shows.  We are sorry and empathize with any challenges you encounter but we simply are not able to finance second classes at our expense; thanks to tremendous constraints as a result of covid.  So PLEASE do not email or call, exceptions cannot be provided.  
REGISTRATIONS ARE REQUIRED.  Walk-Ins are not allowed.  NO EXCEPTIONS TO THESE GUIDELINES. 
All Ages are welcome
Please arrive 15 min EARLY to get checked in.  Painting options below are just that, they are options that you choose.  Depending on what you select, the price may be higher or lower.
June 13, 2021




1:00 pm - 3:00 pm
We're sorry, but all tickets sales have ended because the event is expired.
Address:
162 E Crogan Street
, Suite D,
Lawrenceville
,
Georgia
,
30046
,
United States
Description:

Art Studio — Wood Decor, Wood Pallets, Wine Glasses, Public Classes, Open Studio, Private Parties (Many Types), Fundraisers, Gift Certificates, and more…
Parking available directly in front of the studio.  If all spaces are taken, the deck across the street is free parking.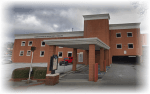 An alternate view of the garage with the studio in view.