Downtown Lawrenceville
162 E Crogan Street Storefront D
Lawrenceville Ga 30046
Parking directly in front of the studio AND across the street in the Lawrenceville City Parking Deck
COVID-19 Response:
We value ALL lives.  To ensure we provide a safe environment for our staff and ALL guests, masks are now required and social distancing between customers will be upheld.  If you do not have a mask, you may purchase one with your registration. Tables/surfaces/equipment are disinfected between classes.
Studio Hours / Phone Line Hours:
Our phone lines are open 7-days a week from 10 am-10 pm. Our studio is open when there is a class or party scheduled on the calendar.
Looking for a FUN and EXCITING evening?
Come Join Us To Mix Up Your Own Masterpiece!
Masterpiece Mixers Lawrenceville Groups and Parties
Paint and Party at Masterpiece Mixers knows how to create a memorable time for people of all ages and genders. We welcome all types of parties, even the ones you want to create to enjoy a day/night out with a group of friends!  Click one of the buttons or call 770-545-8848.
Join our mailing list today to receive amazing coupons and specials!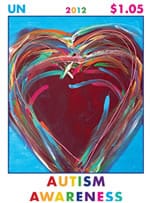 Autism Awareness
Artwork selected as 2012 United Nations Postage Stamp
As seen on: HGTV, MainStreet News, Bella Magazine, Paradisecoast.com, The Paper, Johnson City News, WCYB.com, Snellville Patch, Suwanee Patch, Legacy on Lake Lanier, DiscoverLakeLanier.com, Barrow Journal, AccessNorthGeorgia, Gwinnett Citizen.